Welcome to the all new Actual Music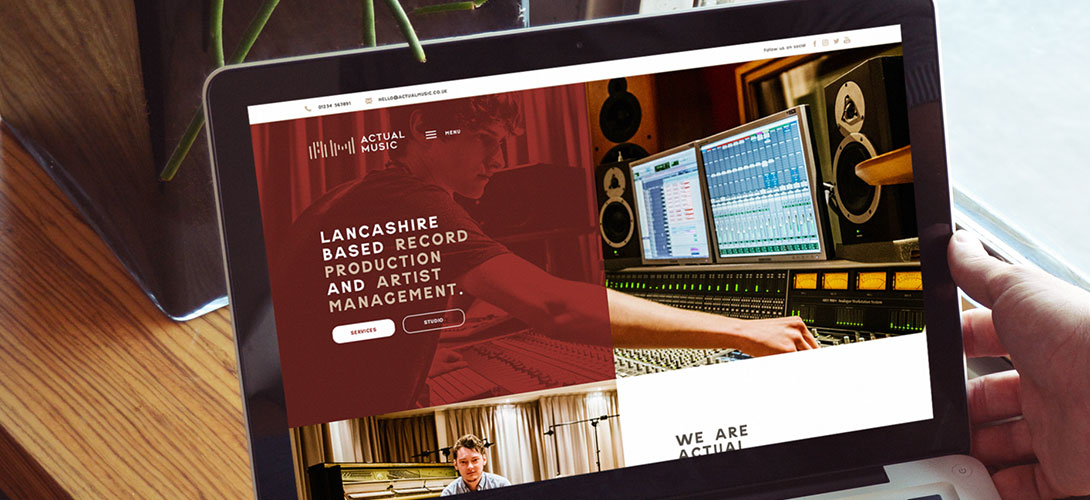 So here we are! We're delighted to share with you the brand-new relaunched Actual Music.
The story began in 2009 and what a journey it has been so far. Ten years on, we're relaunching Actual Music in the form that it was always intended – specialising in music production while continuing to manage artists across the country.
Over the years we have developed an outstanding network of musicians; nurturing links with world-renowned music education establishments LIPA and RNCM, and eventually merging with DFC in 2016 to create a roster of musicians for exclusive events across the country.
Along the way, we have founded successful event bands Chris Scott & Co and Vintage Swing Thing and created an education arm, now trading as Love Music Education Ltd.
We have an outstanding team of producers, engineers, composers, arrangers and session musicians on hand to contribute to the success of your record. Following the development of links with the UK majors and other specialist partners, we are also able to offer label services and production deals for artists who are ready to take the next step in the industry.
For now, we're focused on facilitating the creation of brilliant, unique and honest music. Real music. Actual Music.