Meet Our Team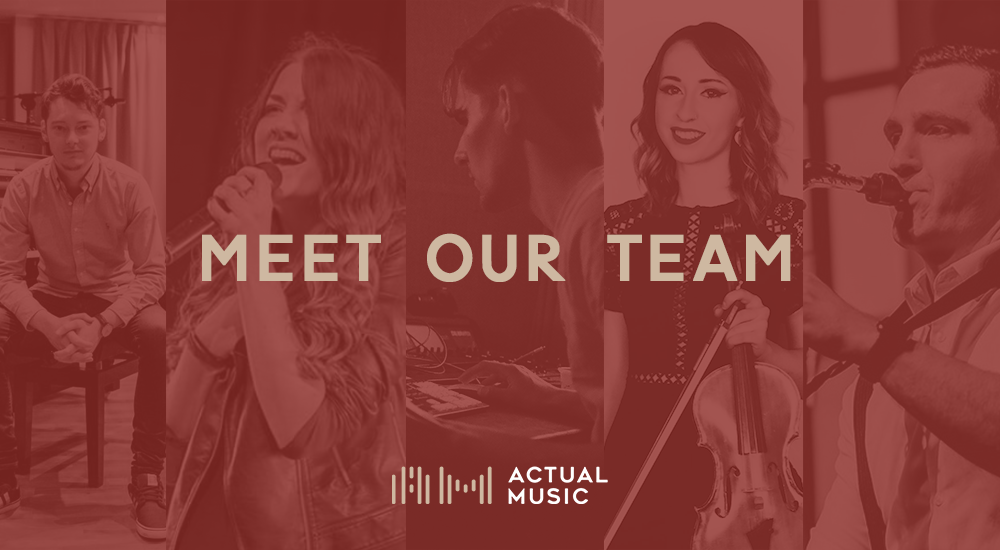 We are proud that our team are some of the North-West's brightest young musicians, all of which have considerable expertise in their field. We are here to guide you through your journey. In addition to our core staff, we also have a wide range of freelance engineers, session musicians and composers to bring your projects to life.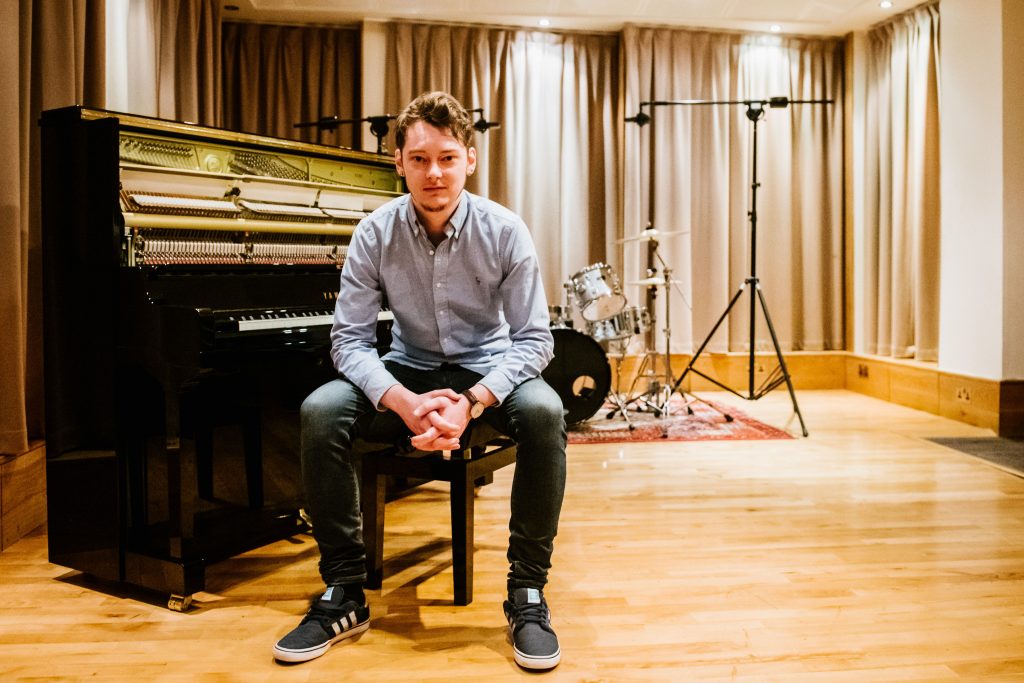 Jamie Turner
Managing Director
Jamie Turner is a record producer, artist manager and managing director of Actual Music Ltd. Born and bred in Lancashire, Jamie learned piano and guitar from a young age and went on to study Music at the prestigious Liverpool Institute for Performing Arts. 
Following his graduation in 2012, Jamie formed Love Music Education alongside educator Joe Wilson and went on to become resident at LIPA Primary School, developing and delivering the in-class and extra curricular music at the school. Jamie now personally manages a team of seven music staff at LIPA Primary, and has received national recognition for the company's pioneering Kodaly curriculum.
After founding bands 'Chris Scott & Co' and 'Vintage Swing Thing', Jamie went on to partner with Dancefloor Couture Ltd to create DFC, specialising in Live Music alongside the existing offer of DJs and Wedding Hosts. Jamie oversaw Artists by DFC, winning 'Best Entertainment Provider' at the Great Northern Wedding Awards for three years in a row, and supplying over a thousand events a year.
Founding Actual Music Ltd in 2017 focusing on artist management, Jamie then formed a partnership with The Grand in Clitheroe to become resident at their high-class SSL studio. Jamie now focuses on producing and releasing music alongside the company's team of award-winning engineers and producers.
Jamie also guest lectures at Liverpool Institute for Performing Arts, Royal Northern College of Music and was featured on LIPA's graduate panel masterclass in 2018.
jamie@actualmusic.co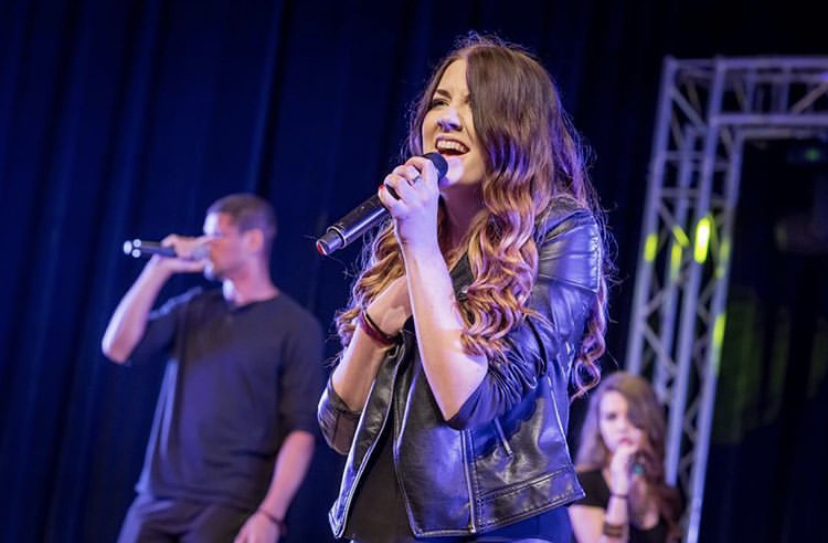 Grettel Killing 
Project Manager
Grettel is a ​vocalist, backing vocalist, session singer, songwriter and vocal arranger/director/teacher. 
Originally from Estonia, a graduate with a First Class degree from the ​Royal Northern College of Music BMus (Hons) Popular Music programme ​in Manchester, Grettel is working on our marketing, project management and admin team.
Grettel is an experienced ​vocalist​, fronting numerous function bands and working as a singer on ​Scandinavian cruise ships; she's also a backing vocalist ​/ vocal arranger for DJ Spoony's Garage Classical, having performed sell-out shows at Hammersmith Apollo, The Barbican and Royal Albert Hall with Emeli Sande, Sugababes, Craig David, Zak Abel, Paloma Faith and many others. 
Grettel is a vocal tutor and a guest lecturer / workshop leader at numerous schools and universities, including Leeds Arts University and University of Chester; vocalist in a London-based professional a cappella group NoVI​.
grettel@actualmusic.co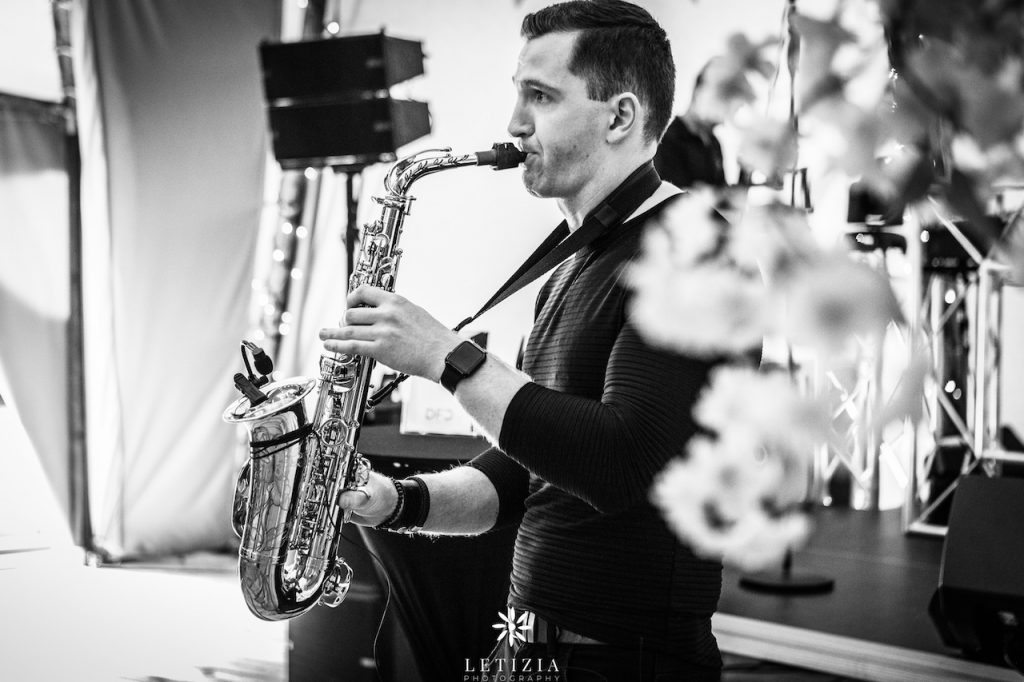 Arthur Phillips
Creative Director
Arthur is a saxophone (& other woodwind) player, session musician, composer and arranger, record producer and musical director/conductor. Also from Lancashire, Arthur first began learning clarinet and adding to his arsenal of instruments from there. 
Studying at LIPA in Liverpool and leaving with a BA (Hons) in Music, he then went on to University of Manchester to earn a Master of Music. Working in the renowned NOVARS recording studios, Arthur worked on the finer points of Music Creation, Sound Manipulation, Mixing and Mastering (both in stereo and multi-channel formats, including performing his own creations on a 56 channel diffusion system).
Arthur has performed in venues all over the world in a wide variety of roles and genres, from Jazz, funk, pop and house saxophone, to orchestral clarinet, to musical theatre as a multi instrumentalist. Combined with this, he has written and produced music for films and adverts (getting his first IMDB credit in 2019 with 'The Seance' by Happy Landing Media), as well as working as a producer, recording and mix engineer for a wide variety of styles and genres. 
arthur@actualmusic.co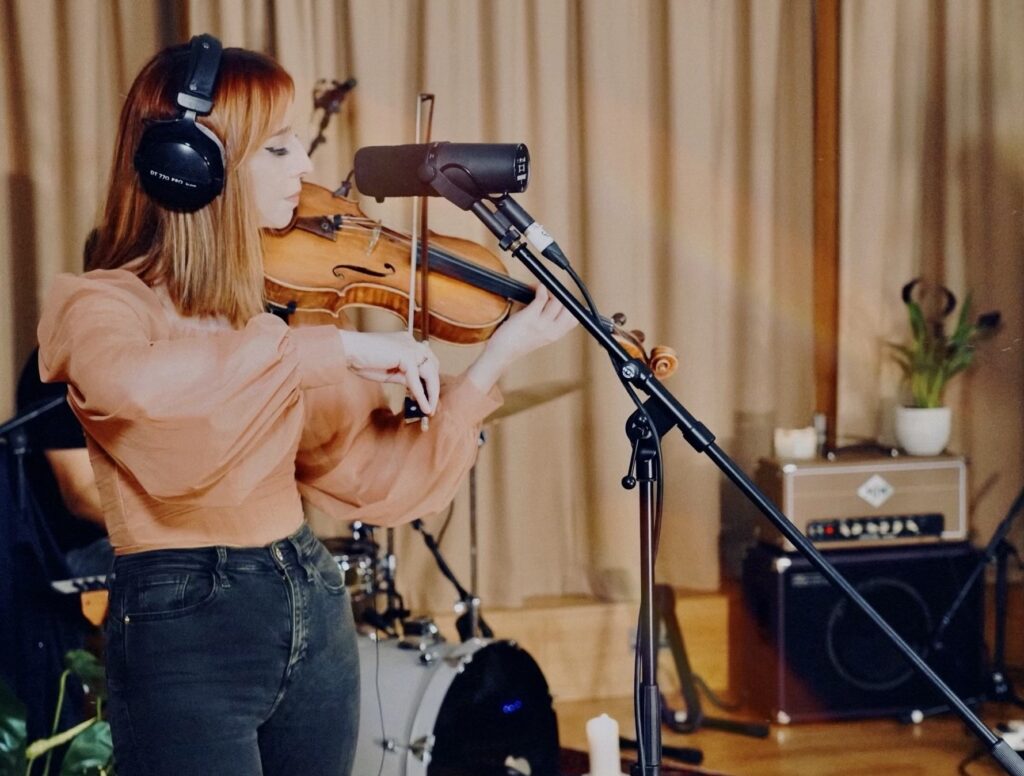 Isabella Baker
Content Lead
Izzy is a violinist, session musician & arranger who has studied at both the prestigious Chetham's School of Music and the Royal Northern College of Music under a scholarship in Manchester.
Having worked with top artists & producers such as Callum Beattie, John Newman & Jamie Lawson, she has become an established strings composer in the UK who has accolades on multiple albums and projects. With this, she has experienced both recording and arranging in some of the country's most established studios, setting up her own session ensemble the Northern Session Collective to enable more collaboration between artists and orchestral session musicians.
Izzy has also performed in multiple renowned venues across the UK, including the Royal Albert Hall with Collabro, the Bridgewater Hall with the Hallé Orchestra, Sheffield Arena, the O2 Ritz and Royal Festival Hall, as well as making a few TV appearances.
isabella@actualmusic.co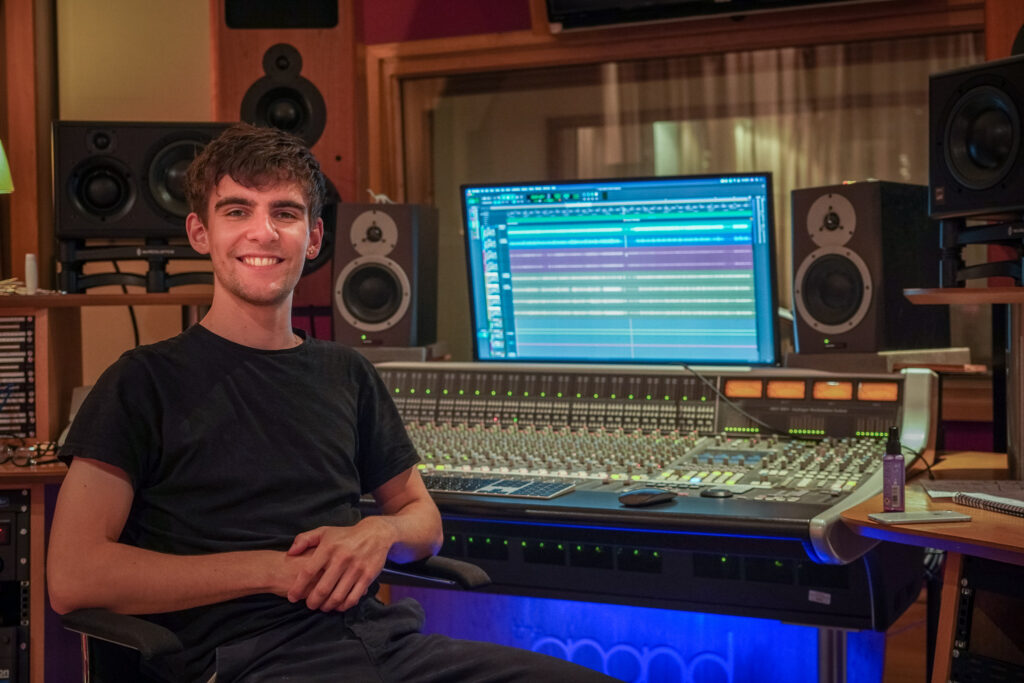 Matthew Fisher
Audio Engineer
Matthew Fisher is a north-west based Audio Engineer & Producer with over 3 years experience in the industry. He facilitates Actual Music as in-house engineer for a range of studio & live jobs.
Matthew has had his production work played on BBC Radio & Amazing Radio and has also collaborated with institutions such as the Arts Council & Brighter Sound, as well as running a multitude of sessions in our very own studio here at The Grand.
matthew@actualmusic.co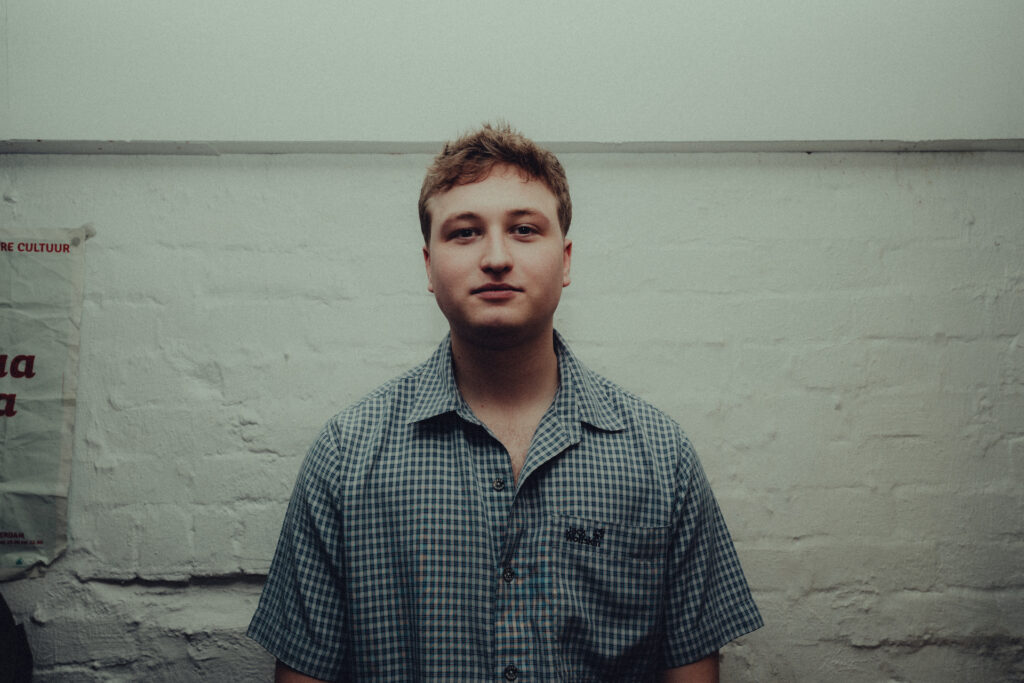 Joshua Hart
Administrator & Booking Co-ordinator
Josh is the administrator and booking co-ordinator for Actual Music. Originally from Nottingham, Josh is a musician and songwriter, and has been performing in bands from a young age. Alongside his musical career, he has completed university studies at University of Sheffield and University of Chichester; currently studying Music Business at a masters level.
As an artist, Josh's music has been featured in publications such as NME and CLASH, and has been aired on BBC Radio 1, Radio X amongst others. In addition to this, his band are signed to Marshall Amplification's Live Agency and have played venues and festivals across Europe.
joshua@actualmusic.co